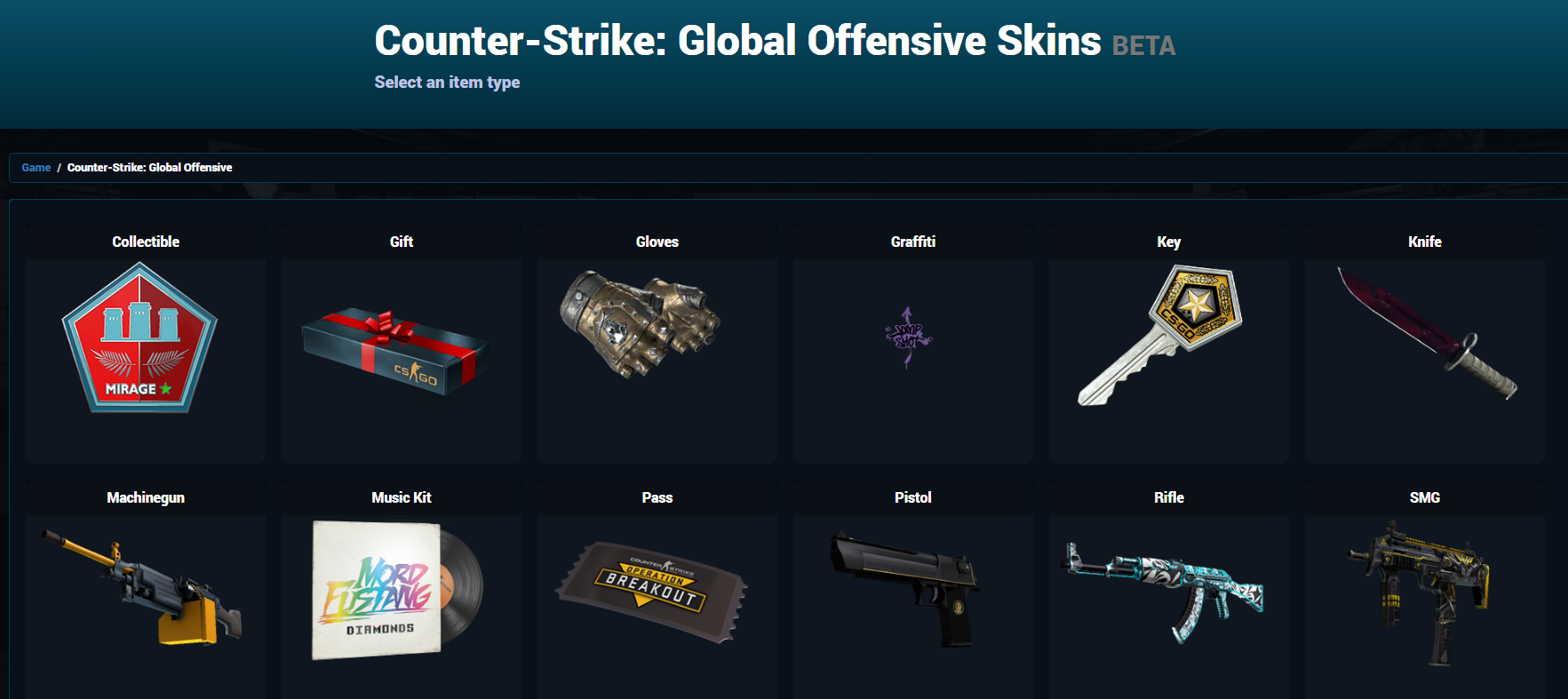 We've released the Item Explorer, a new search functionality for CS:GO, Dota 2 and H1Z1 items that shows you the lowest-priced items on OPSkins that match your filters. It's in beta mode and we invite you to opt-in, try it out, and give us your feedback on it. Here's how the OPSkins Item Explorer works:
Head on over to your Account page > Advanced Options > Check off Join Beta Program > Save Information
Visit the Item Explorer page and select which game you want to search for
Select an item type that you'd like to search for
Select a subcategory
You will then see the lowest-priced unique items matching your filters
It's important to note that items on the results page are cached, and therefore may no longer be on sale. Then let us know what you think of the Item Explorer by making a support ticket under Feedback & Suggestions. We appreciate anyone trying this out, and we hope it makes your searching experience a bit easier!